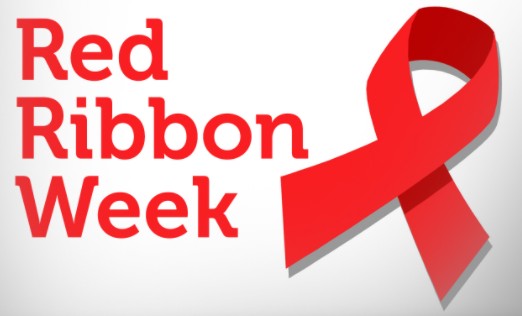 OCTOBER 23-31, 2018
 
10 Ways To Promote Red Ribbon Week In Your Community

 
1. Contact your elected officials about issuing a proclamation declaring    Red Ribbon Week in your  community.

 2. Invite elected and government officials to participate in Red Ribbon Week activities.

 3. Display a basket of red ribbons in the reception area of your organization for visitors to take, along with copies of the Red Ribbon Week fact sheet.

 4. Display red ribbons on the interior and exterior surfaces of your organization's building.

 5. Sponsor a special drug abuse prevention seminar for the community. Invite a speaker who is an expert on drug prevention to your organization and invite the community to attend.

 6. Submit a public service announcement (PSA) about Red Ribbon Week activities to your local radio station.

 7. Sponsor an in-service educational program for your employees and community leaders.

 8. Organize drug prevention awareness fair. Invite local nonprofit organizations to participate by staffing   exhibit booths, disseminating educational materials, offering free health screenings, and much more.

 9. Set up and staff an exhibit table at a local hospital, doctor's office, community center, or shopping center to promote Red Ribbon Week and to distribute drug prevention information and materials.

 10. Post fact sheets and Red Ribbon Week event notices and other materials on community webpages,  bulletin boards in libraries, hospitals, local churches, synagogues, gymnasiums, grocery stores, parks, and recreation departments, health clinics, universities, and other public places.